Thank parents for encouraging your children to participate in the Music Talent Contest Organized by Hope Chinese School Gaithersburg Campus SGA this year. All students are so talented that it is a tough job for our judges to choose. The panel of judges include the Principle, HCSGB music teachers, staffs, board members, parents and SGA student members. Following is the list of all the winners:
Junior Group:
First Place: Paul Wang
Second Place: 1.Katherine Tang, 2.Olivia Yao
Third Place: 1.Cindy Li & Elaine zhang, 2.Brandon Tian, 3.Angela Dong, 4.Emma Chen & Audrey Liu & Mattea Zhang
Honorable Mention: 1.Sherry Wang, 2.Jocob Xiong, 3.Mei W. Lee, 4.William Chen
Senior Group:
First Placce: Vivian Xiao
Second Place: 1.Lilian Xiao, 2.Washington Guzheng Society
Third Place: 1.Sammy Ye, 2.Hannah Wang, 3.Katherine Yu & Sophia Shiu
Honorable Mention: 1.Devon Chen, 2.William Lu
The reward ceremony will be part of the HCSGB graduation ceremony held this Saturday afternoon (6/8/2019).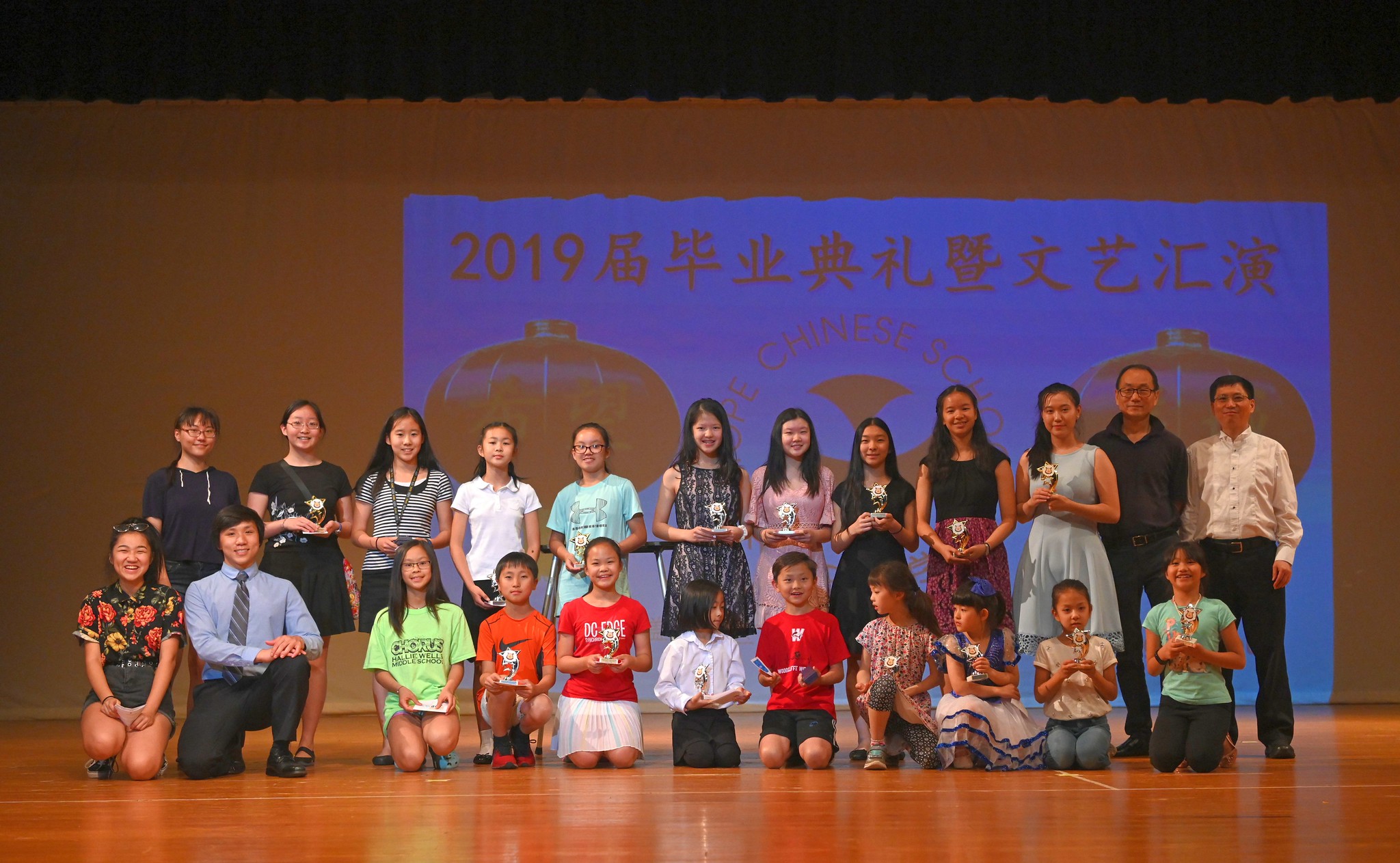 The winners in the HCSGB graduation ceremony.